Le Beaujolais Nouveau est arrivé at enbotella
But what is Beaujolais?
The typical case of Danone and yoghurt, or more precisely of Champagne and champagne. One of those cases in the world of wine where the area, the region, ends up cannibalising the category, area or producer.
Beaujolais is the southernmost region of Burgundy. It extends over more than 20,000 hectares of vineyards from Mâcon to the city of Lyon. The typical variety of the area is the Gamay grape, from which Beaujolais Nouveau is mainly made, although there are other varieties in the area, as well as other styles of wine. I recommend you try some white Beaujolais (made from what little chardonnay there is in the area) if you can get your hands on it, they are cheaper than the whites of northern Burgundy, and the best examples age fantastically. They also make refreshing rosés, and sparkling wines.
Beaujolais Nouveau (new Beaujolais, for those who haven't yet fallen for it) a style of red winemaking typical of the region and one of its 13 different AOCs. Specifically, it is a carbonic maceration wine, that is to say, in which the grapes are whole clusters in the fermentation process (including the woody part). Apart from this appellation, you can find 2 more generic appellations (Villages and Superieur) and 10 different Crus that designate villages with specific identities and a higher level of quality and exigency. Julienas or Morgon are some of the best known. Learn more about the region here.
Not all Beaujolais wine is Beaujolais Nouveau. But Beaujolais Nouveau can be made throughout Beaujolais. By being clear about this, we have taken a big step.
And why always on the third Thursday of every November?
Behind this tradition there is a wealth of interesting stories and historical interests. We are left with a post that looks like a tongue twister.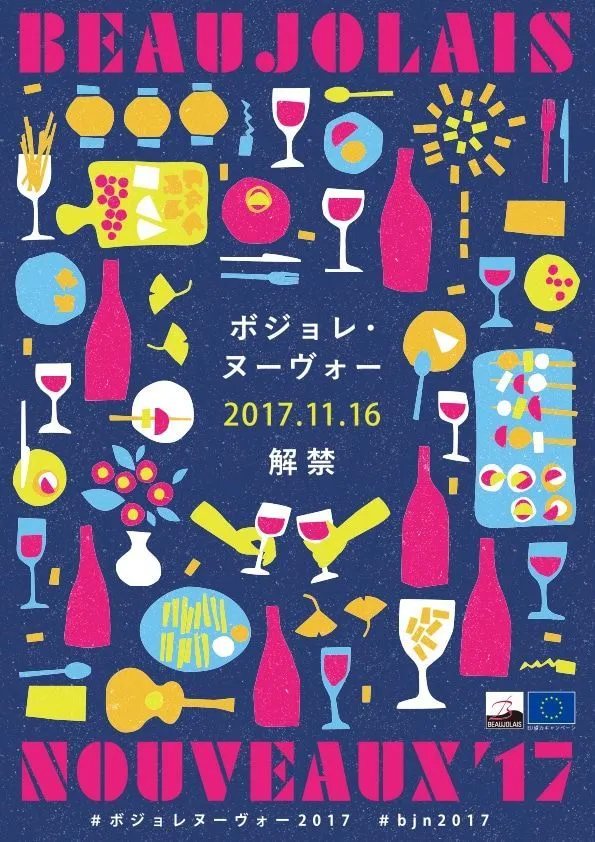 We like to say that the launch of this wine all over the world at the same time is one of the first great marketing campaigns in the world of wine. In 1951 the poet Louis Orizet, originally from Lyon, first proclaimed the famous phrase turned slogan "Le Beaujolais est arrivé!". From then on, the celebration of the first wine of the area was gaining popularity, but the appellation's regulations prevented it from being marketed until 15 December. In response to protests from producers and customers, the regulations were brought forward to 15 November. Later, in 1985, it was decreed that it would be released on the third Thursday of November, to avoid the date coinciding with weekends. And to this day.
What some called "beret marketing", because it came from the base of the vignerons of the area, ended up exporting millions of bottles of wine and filling the wineries of the area with liquidity.
What to expect from Beaujolais Nouveau
As for the wine itself, it's a no-brainer that the speed with which it is released means that the wine is pure, freshly fermented grape juice. So, what we are looking for is an important flow of fresh fruit and no notes of ageing, toast, etc...
This meant that during the boom years of new oak, super toast and ultra-concentration, "Bojo" had a certain crisis well into the 2000s. This was not helped either by the increasingly questionable quality of the late 1990s boom. But with a return to the search for more fluid styles, with less body, less alcohol, which give way to the long drink, the category is back in good shape, with producers more focused on the quality of their emblematic wine.
We propose a classic local producer, with its own vineyards in the most important crus of Beaujolais. And above all, in an area that sometimes suffers from excessive production, and too much selected yeast, a producer with no make-up, committed to a vineyard without systemics and without obscene yields, and with a long history of tradition since 1877.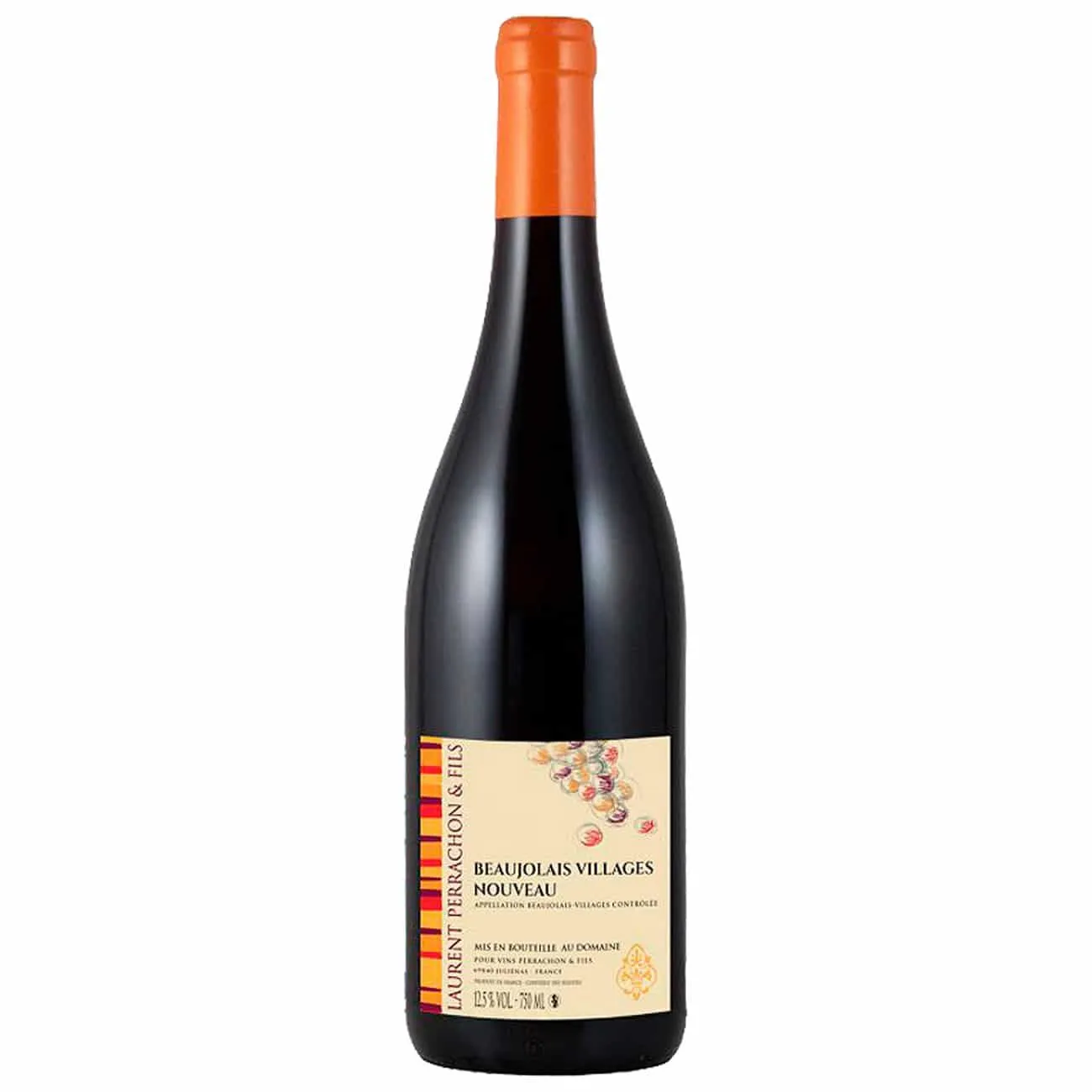 Laurent Perrachon et Fils makes traditional Nouveau with carbonic maceration and 100% gamay (up to 15% of the blend may incorporate other varieties), which exudes notes of red and black fruits and a spicy, creamy touch. A light, unpretentious, long-drinking wine, ideal for accompanying cured meats, a snack wine, to rediscover a simple, vibrant and carefree wine.