Information
Appellation

Ribera del Duero

Grape

Merlot, Tempranillo
Tasting notes

Look Cherry red, covered.

Smell It is intense with a complex and suggestive aromatic set, which gives us notes of ripe fruit and jam, hints of caramel, milk memories on a slightly smoky background.

Taste It is friendly, silky, with sweet tannins and round. In the aftertaste reappear FUTA notes of red and black on mature, cocoa and vanilla.
The Winery
Dominio de Cair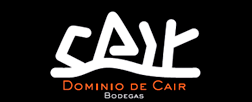 Description of Cair Cuvee
El objetivo del Cair Cuvee es elaborar un vino fresco, con mucha fruta, goloso y sabroso. Para este vino se destinan los viñedos con una edad media de 25 años, controlando el rendimiento del viñedo con un máximo de 4.500 Kg/Ha.). Al Tempranillo le acompaña un porcentaje de la variedad Merlot, producido en el municipio de Moradillo de Roa. Esta parcela se encuentra a 950 m de altitud y su maduración pausada aporta frescura, viveza, complejidad. Las barricas utilizadas tienen una edad entre 1 y 3 años, excepto el Merlot que estrena barrica nueva y son de roble francés y americano.
Making notes Cair Cuvee
Notas del Viñedo
Making notes
As an interesting point, we commented that the selection of grapes is done by double table. First, we backed manually and later the grains.
Climatología
Opiniones reales de clientes